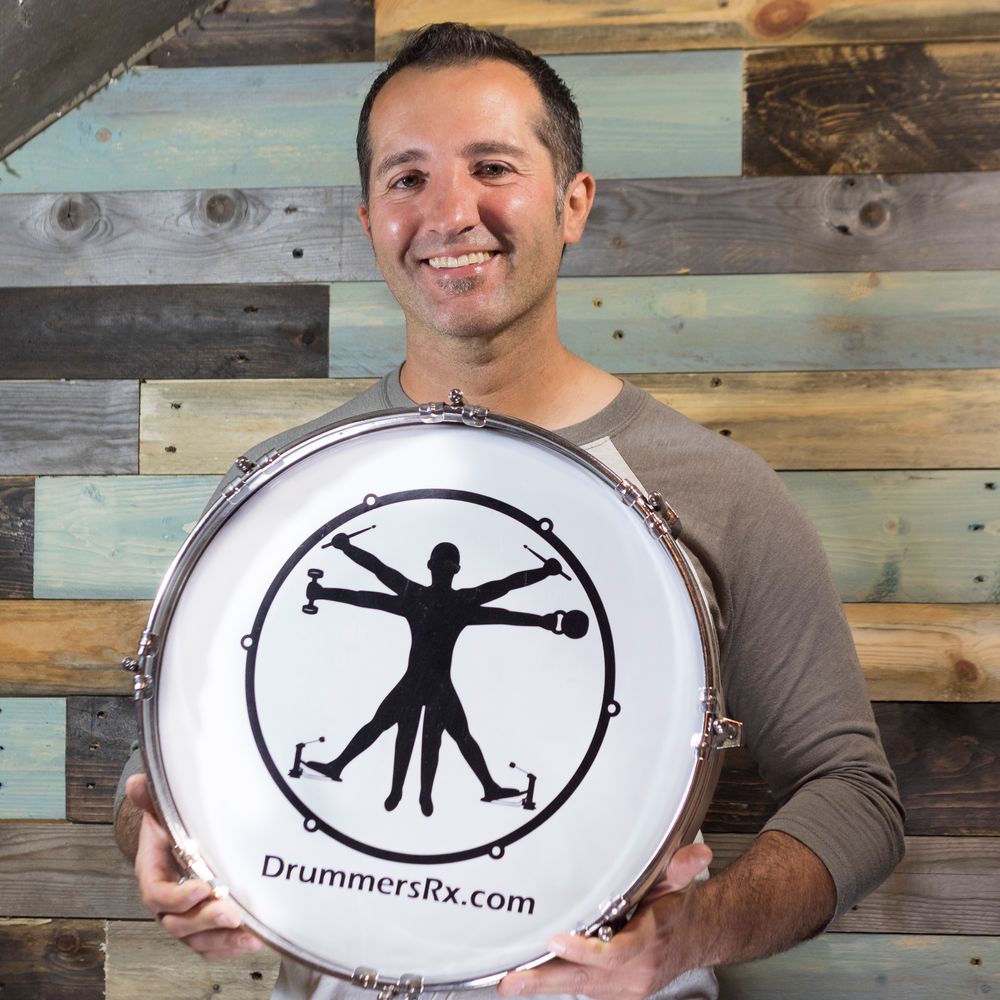 Jared Byer, HFC
Head Coach @ Drummer's Rx
Drummer's Rx was developed by Jared Byer, HFC and is the culmination from his years of health & wellness experience and research. Jared has worked in the wellness industry since 1992 and has devoted his career toward helping others boost performance and longevity. Years of working with youth to pro athletes as well as business executives to seniors has given him a wealth of experience into Nutrition, Corrective Exercise, Rest & Recovery, plus Injury Prevention and Management. Drummer's Rx combines his passions for health & wellness and drumming into an encompassing wellness program to boost performance and longevity behind the drum kit.
"Drummers need to treat their bodies like athletes to perform at the highest level for life. Drummer's Rx provides the guidance and support to pursue your drumming passion with zero limitations"
                                                                                           – Jared Byer HFC
EXPERIENCE & EDUCATION: (28+ Years)
ISSA (International Sports Sciences Assoc)
ACSM (American College of Sports Medicine)
NASM (National Academy of Sports Medicine)
NETA (National Exercise Trainers Assoc)
Spencer Institute (Health Coach & Corporate Wellness Presenter)
Specializations in: Corrective Exercise, Conditioning, Flexibility, Nutrition and many more...