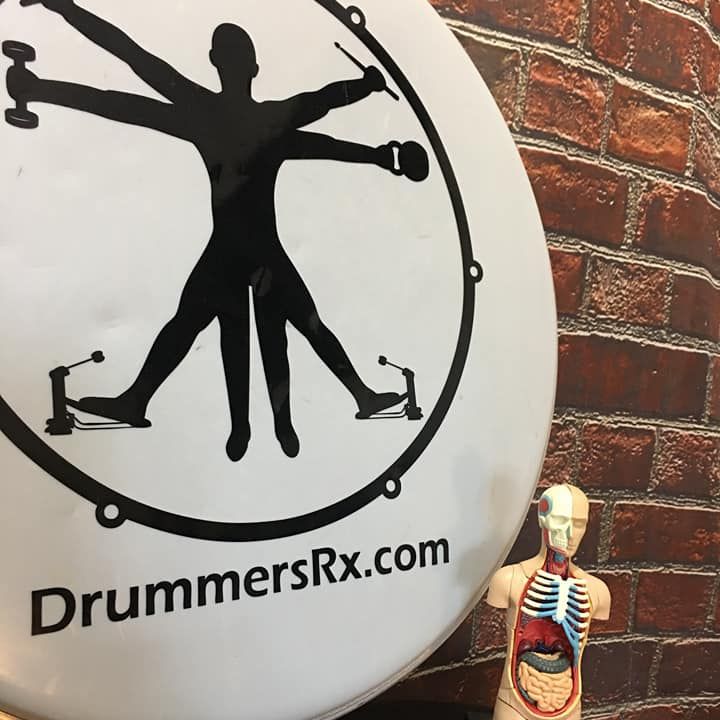 What is Drummer's Rx?
"Wellness For Drummers"
LOVE Drums, Drumming and Hitting things???
Pursue your DRUMMING passion for life with less aches and pains, improved durability and enhanced performance with Drummer's Rx! 
Our Health & Wellness program is designed to prevent and treat drumming-related injuries to Boost Performance & Longevity.  If you are a Drummer dealing with Carpal Tunnel Syndrome, Wrist Pain, Shoulder Issues, Back Pain, Hearing Loss, Poor Posture, lack of Endurance, or are in Chronic Pain and more, WE ARE HERE TO HELP!
Become a "DURABLE DRUMMER" by taking care of your body using corrective exercises and stretches to enhance playing ability.
"PREVENT & CORRECT DRUMMING-RELATED INJURIES"
DRUMMER's Rx Offers:
- Downloadable eBooks for Drummers
- Video Courses
- Wellness Webinars for Drumming
- In-Person Drum Clinics
- Personalized Virtual Coaching for Beginner to PRO Drummers